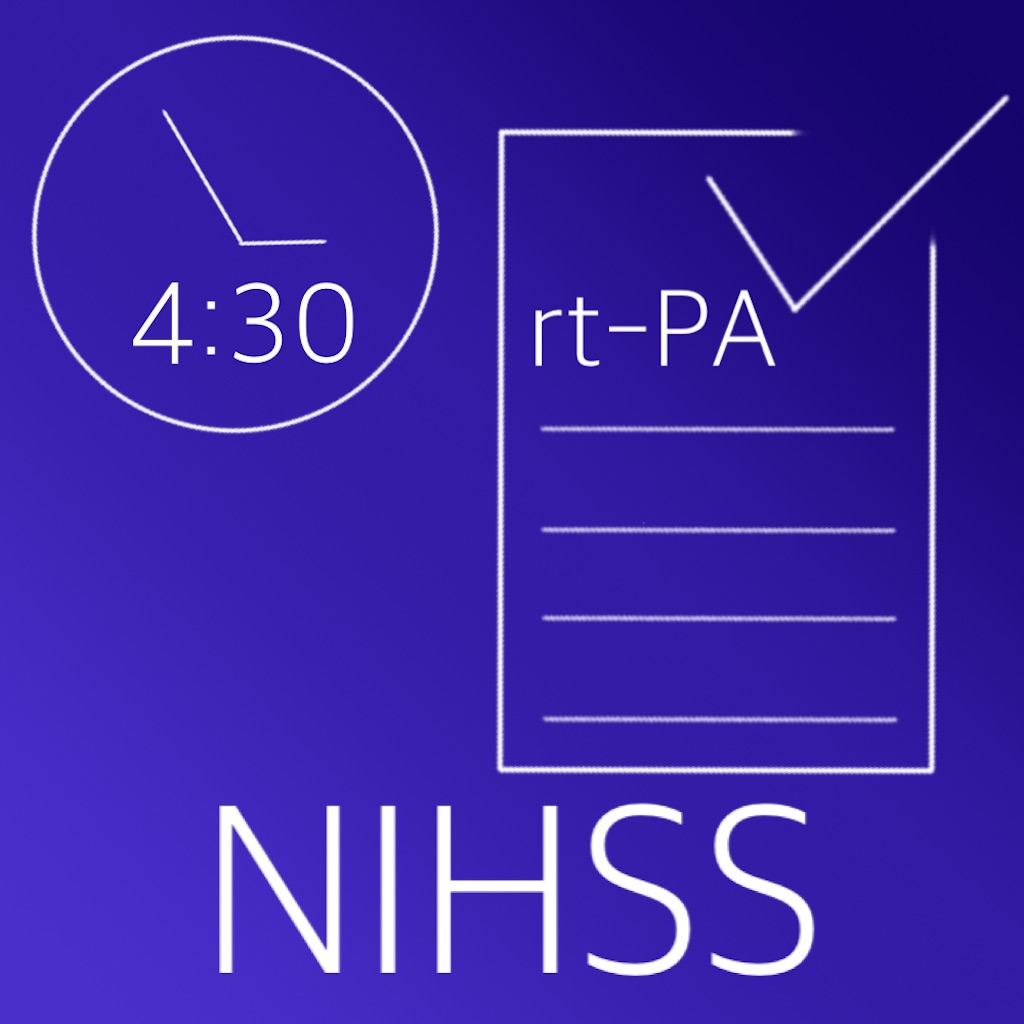 Stroke Tools
Tools for stroke and rt-PA management
4.5/5: A great app for calculating highly used stroke risk stratification scores. Was pleasantly surprised by how easy the developer made it to input the data, and how quickly you are able to calculate the scores on the Apple Watch.

App's review on iMedicalApps.com
All the tools you need for stroke management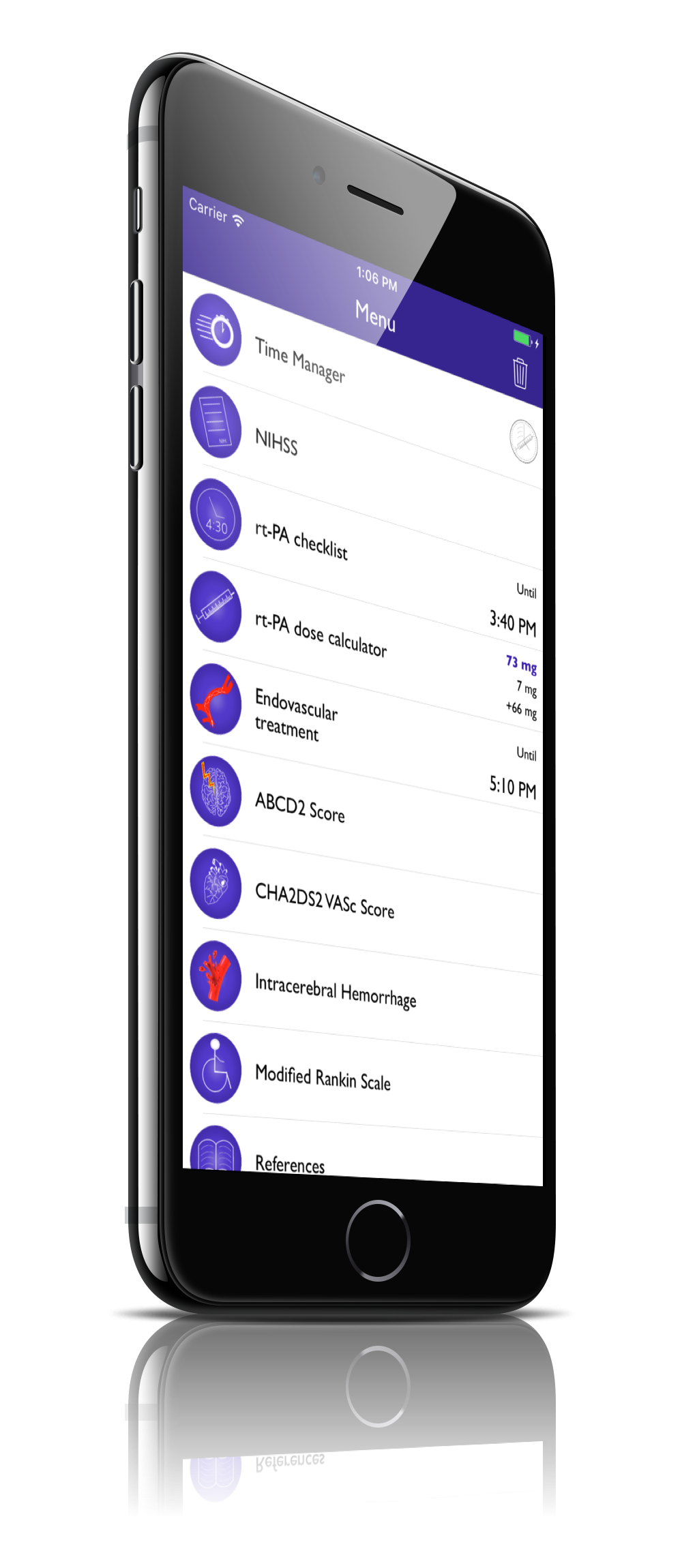 Management of acute phase of stroke requires a fast and precise assessment of patients in order to determine the best therapeutic strategy.
Our stroke dedicated app brings tools in order to facilitate the rating of NIHSS and selection of patients who can receive intravenous thrombolysis and endovascular treatment.
---
Stroke tools on iPhone and iPad
Discover the main features of the app below
Rate NIHSS
Check rt-PA treatment criteria
Calculate rt-PA dose
Get accurate time to needle estimation
Select eligible patients for endovascular treatment
Calculate ABCD2 score after TIA
Calculate CHA2DS2 VASc to estimate stroke risk in patients suffering from AF
Find AHA recommandations about management of intracerebral hemorrhage
Determine modified Rankin Scale
Find all the information you need in the dashboard
---
Also available on your wrist!
An Apple Watch companion app is included! Discover how easy it is to calculate scores on your wrist!