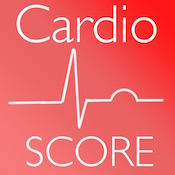 Cardio SCORE
SCORE charts and cardiovascular tools
Cardiovascular tools on iPhone and iPad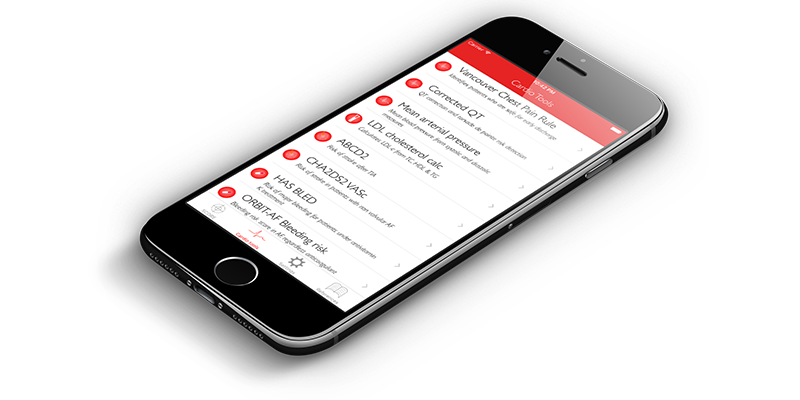 This app brings SCORE charts to easily evaluate global cardiovascular risk. It also includes several other useful tools and scores for cardiovascular diseases management.
---
Discover the main features of the app
SCORE charts

You'll find more details about the SCORE charts below.

Other cardiovascular tools

Overview of the other tools and scores

ABCD2

ABCD2 Score

CHA2DS2 VASc

CHA2DS2 VASc Score

Corrected QT

QT correction by an automated method depending on heart rate value

ORBIT-AF

ORBIT-AF Score

HAS BLED

HAS BLED Score

Mean BP

Calculate Mean BP

PE probability score

PE Probability (Wells Score)

PE severity index

PESI Score

Vancouver Rules

Vancouver chest pain rules
---
The SCORE charts
The SCORE charts have been published by the European Society of Cardiology to evaluate cardiovascular risk in European countries. The risk is determined depending on age, sex, smoking, blood pressure and total cholesterol. It also takes into account the presence of qualifiers that can modify the risk stratification. Instructions and recommended targets are also included in the app!